I have been seeing military boots everywhere lately and I'm loving it. I like the edgy toughness that they bring to any simple outfit:
Here a few pairs I've been drooling over: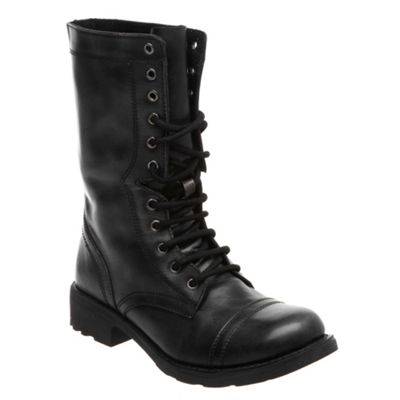 I can't help but remember by most favorite pair of shoes from my freshmen year of high school: blue leather combat boots. I thought they were so badass and loved wearing them with short skirts and slip dresses. Now I'm thinking slim cut jeans and maybe even shorts!
(please click on images for sources)